While a realistic estimate of the time necessary to complete orthodontic treatment can be made, it is subject to change due to the growth and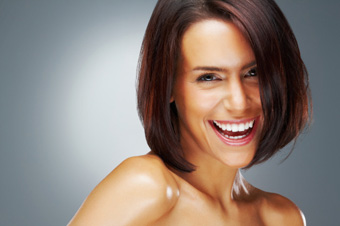 development of your teeth and jaws. However, realize that this is just an estimate made at the beginning of treatment. It may take a few months longer (or shorter) to treat the case properly.
Metal:
Metal braces are the most common type. They are made of high-grade stainless steel. Today's metal braces are smaller and more comfortable.

Braces aren't just for kids anymore. Tooth alignment can be changed at any age if your gums and bone structure are healthy. We offer a variety of treatments that are designed for different age groups - including adults. A new smile can begin today.

Orthodontic treatment at later stages in life can dramatically improve your personal appearance and self-esteem. Improving the health of your teeth and gums is equally important. Crooked teeth and a bad bite can contribute to gum and bone loss, tooth decay, abnormal wear of the tooth enamel and surfaces, headaches and jaw joint (TMJ/TMD) pain.
Underbite:
In an underbite, the lower jaw extends out, causing the lower front teeth to sit in front of the upper front teeth.

Spacing:
Spacing problems may be caused by missing teeth or they may only be a cosmetic issue.

Upper front teeth Protrusion:
The appearance and function of your teeth are impacted by upper front teeth protrusion. It is characterized by the upper teeth extending too far forward or the lower teeth not extending far enough forward.


When is the best time to begin orthodontics?

Though an orthodontist can enhance a smile at any age, there is an optimal time period to begin treatment. Beginning treatment at this time ensures the greatest result and the least amount of time and expense. The American Association of Orthodontists recommends that the initial orthodontic evaluation should occur at the first sign of orthodontic problems or no later than age 7. At this early age, orthodontic treatment may not be necessary, but vigilant examination can anticipate the most advantageous time to begin treatment.