A beautiful healthy smile is an amazing part of looking and feeling your best. The great news is that orthodontic treatment has never been easier, more efficient, and more affordable.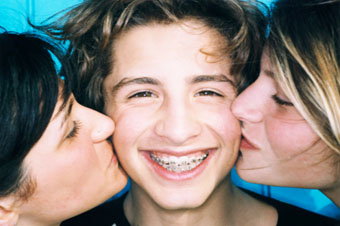 Our advanced techniques and materials will increase your comfort while reducing your treatment time.
The True Test
If you still are not sure that you and your family can benefit from orthodontic care,
Just think about your answers to the following questions:
• Do you feel awkward or self-conscious about your smile?
• When the camera shutter opens, do your lips close?
• When you look at your smile, do you like what you see? Your child's smile?
• What does your smile say about you?
Dr Moussa and Dr Rizk truly believe that successful orthodontic treatment will unlock the power of your smile.
If you notice that you or our family has any of these concerns, please contact our office for a free consultation!